Happy to have five poems in Dreich Magazine (I believe the official name is now the Dreich Quarterly Review). They have changed dramatically since sending them a year or so ago, but happy to have different versions of Max poems sprinkled like ashes throughout the galaxy. "Max's Bedroom" is an American sonnet about the aftermath of death. It later was reduced (and is no longer a sonnet). Writing is about attachment in so many ways . . . The process . . . The letting go . . .
Dreich, edited by Jack Caradoc, is a newly resurrected print journal from Scotland, and produces "bus-stop" or pamphlet-style quarterly journals and poet-dedicated pamphlets (we call them chapbooks in the U.S.). They are also putting out anthologies. Some of their issues appear to be available for viewing on Issuu. If you're looking for their site, here it is.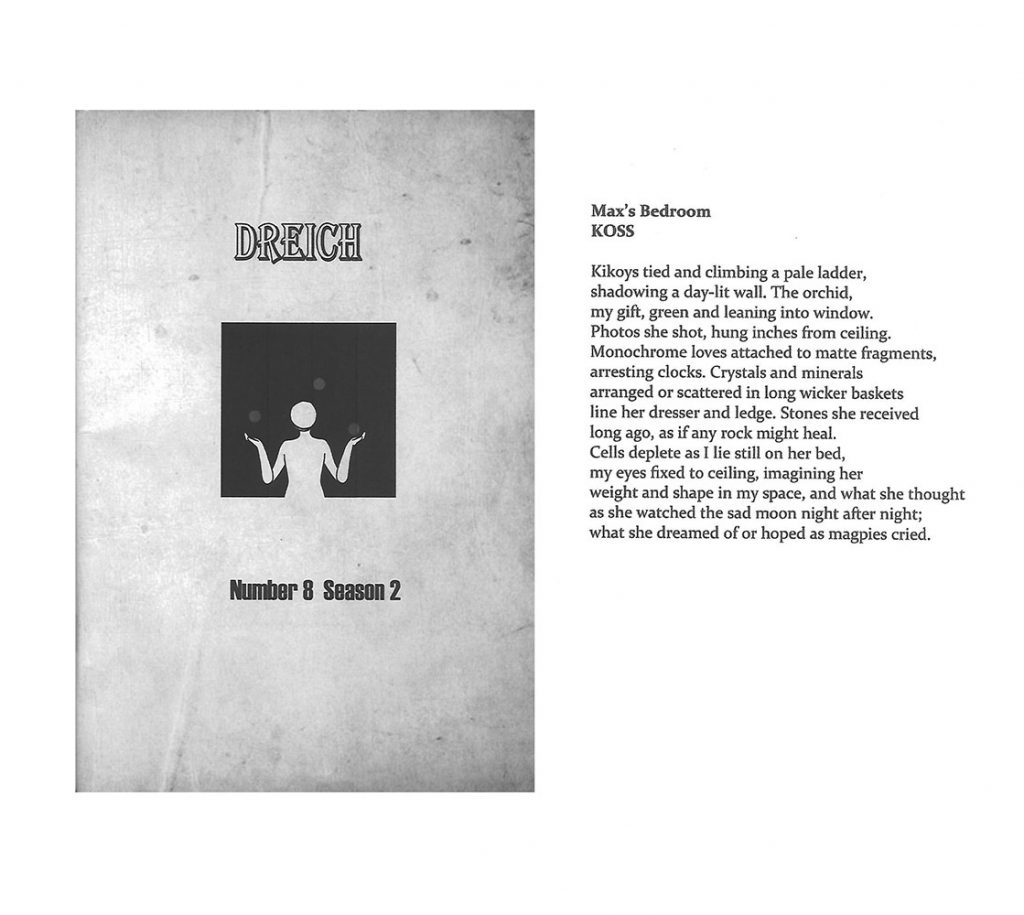 And no, you're not imagining it crooked. It's late. I won't offend any gods with perfection tonight or ever. "Without You" also got cut later, but I am attached to the "chopped up hair," and glad it is here, chopped up . . . Max knows what it means. And I write, also, to the dead. "Headache" is about neuralgia and the "god's mouth is a reference I once found when studying acuppressure and marma points (Ayurveda), which I have not since found. Maybe even, it wasn't the Chinese translation, but a still point can be induced using points in this region of the head . . .