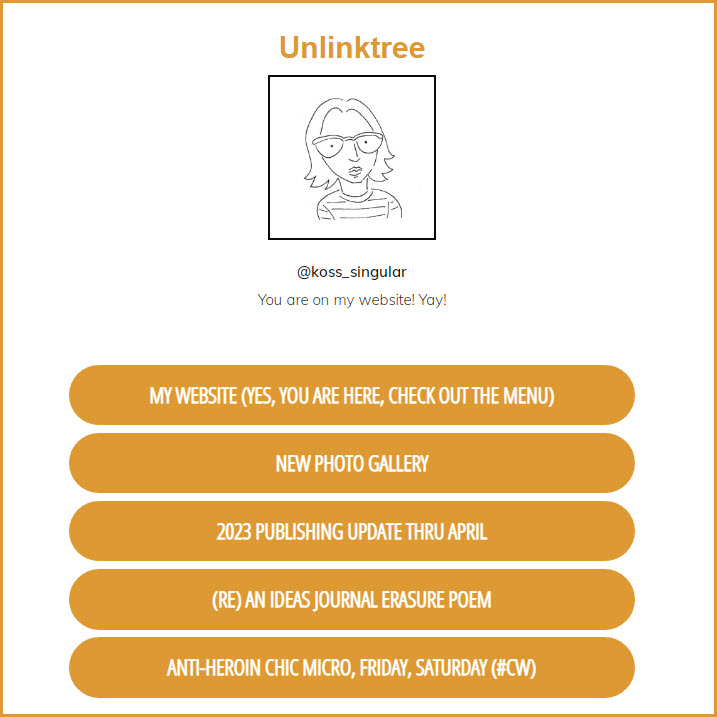 Stop giving your web traffic to Linktree and create your own page with buttons. You have more customizing options and you can improve your page ranking while encouraging people to click around your site, read your poems, look at your art, read your blog, and more. Your website is your public face and your play space, so invite people into it, unless of course, you want it private, in which case, you should put a padlock on it. That's in a different blog post.
Most CMS systems including WordPress have programmable buttons you can use to make links. You may not be limited to rectangles or oblong shapes either. If you have a little graphic design ability, you could even make your Unlinktree page from octopus icons, red shoes, or something really eccentric. The buttons are just a design convenience as they come ready to use.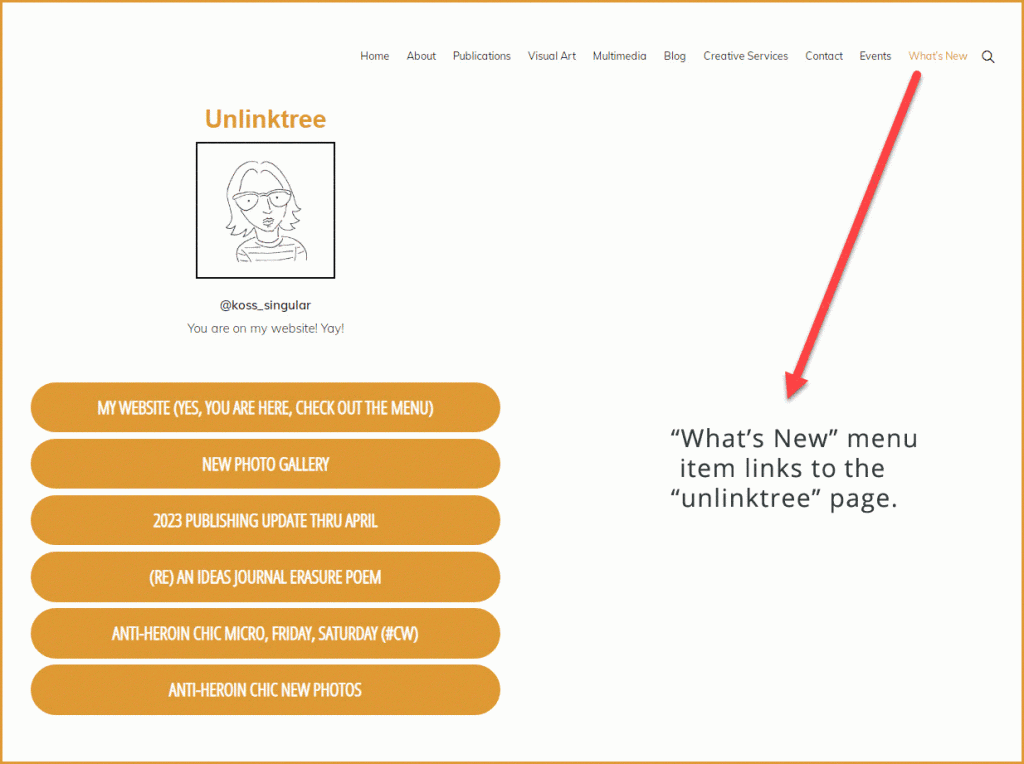 In WordPress, I suggest putting them in a block container, then stack and copy buttons and style them how you like. Note there are lots of plugins available if you don't like the standard WP ones. Just search for buttons in plugins. Set your page to full width. If you have a sidebar, it won't be displayed on this page.
Getting rid of a menu is more trouble unless your theme provides that option (you'll likely have to code), but here's the thing, with your menu showing, it invites people into your website. While traditional landing pages usually omit the menu to focus on the call to action, what you really want people to do is read your work, buy your book, etc. Linktree was never really a call-to-action page. It was a multi-link page and a convenience for people without websites. And it has a tendency to become an overwhelming sprawl if you don't manage/update it.
If you are a website owner using Linktree, why not keep that traffic for you and grow your audience? Have fun making your own, and feel free to color code the buttons to differentiate the link types. See my color-coded, Unlinked tree page here. If you need me to make you one, feel free to send me a note using my contact form (with the numbers of links), and I'll give you a quote.